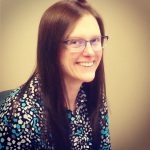 With a recent move from Charleston, SC, Sarah is starting a new professional and personal adventure in Winston-Salem. Sarah worked as a Recovery Technician in 2008 with LifePoint Eye Bank in South Carolina. In 2010 she transitioned to the Communications Center and in 2013 became a Case Manager with the tissue division.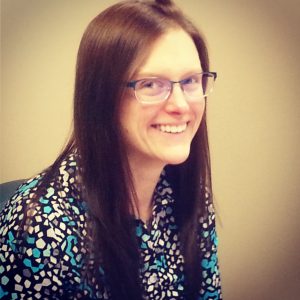 Sarah was also Chance the Donor Dog mascot for LifePoint/Donate Life South Carolina. Chance attends many of the events for DLSC. Blue and Green Day, LifePoint Annual Donor Family Ceremony and LifePoint Race for Life… just to name a few.
In her own words… she and boyfriend Chris are "super pleasantly surprised how friendly the people are and likes the laid back attitude of Winston-Salem."
Please join us in welcoming Sarah to Miracles In Sight!