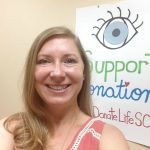 I was searching for a meaningful career, and was fortunate to find my way into this profession.  My career in donation began in 2007 with LifePoint in South Carolina. I started as a Donor Coordinator in the Communications Center.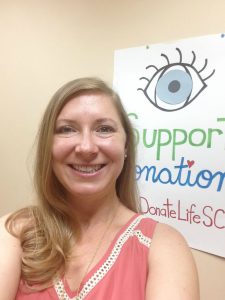 I enjoyed the fast paced nature of the work, and speaking to families about donation.  In 2011, I became the Quality Coordinator for the Communications Center at LifePoint, as well as an Administrator on Call for both eye and tissue donation.
My experience in the Communications Center and as AOC has helped me transition smoothly into my career with Miracles In Sight.
As a Professional Development Specialist, I am a resource to hospital staff and coroners in SC, providing education and support. I love my job! It is truly a privilege to be able to do what I do, and know it is all for a good cause.