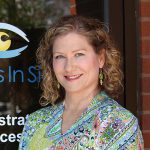 Winston-Salem, NC (July 28, 2021) – Ingrid Schunder began her career in eye banking in 1999 in Austin Texas at the Lone Star Lions Eye Bank. During her 13 years there, she performed all aspects of eye banking in her role as Technical Director.  In 2016 she earned her MBA in leadership and was promoted to the Vice President of Donor Logistics.  Ingrid's responsibilities included the day-to-day logistical operations of the donor recovery process, hospital development, Medical Examiner and Coroner relationships in North and South Carolina as well as Central Texas. In 2020, Ingrid led the project for the acquisition of the Lone Star Eye Bank, now Miracles In Sight, Lone Star Division.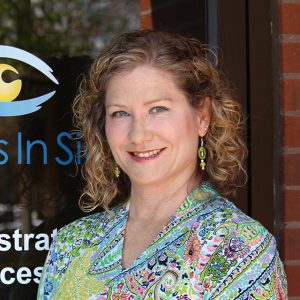 Prior to her career in eye banking, Ingrid served in the United States Army as a Commanding General's Attendant and taught high school Spanish and English.  Ingrid's husband of 20 years is Paul Schunder.  They have two children; Alexander (17) and Gwynn (14).
Dean Vavra continues in the senior leadership position at Miracles In Sight as the Chief Executive Officer.
About Miracles In Sight
Originally known as the North Carolina Eye Bank, Miracles In Sight is one of the largest non-profit eye banks in the world – helping restore sight and changing the lives of thousands of patients each year. The organization provides ophthalmologists with high-quality tissue for corneal transplants and partners with innovators globally to develop new, cutting edge processes and products to meet evolving ophthalmic needs.
MIS conducts each step of the corneal recovery process with precision, care and compassion. True to its mission of restoring sight, it collaborates with doctors and scientists to develop innovative solutions and also assists others in the field by providing advanced training, fellow sponsorships and research.
Through its active philanthropy program, MIS supports an eye bank in India, a mission in South America, and helps new eye banks create technical programs. MIS is dedicated to providing care and compassionate support to donor families, ophthalmologists and recipients around the world.
For additional background, please visit www.miraclesinsight.org.