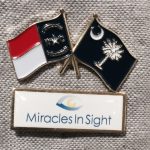 Collaboration Will Expand Availability of More Local Corneal Transplant Tissue
Miracles In Sight (MIS) announced today it has acquired the eye-banking program of LifePoint in South Carolina, effective May 4, 2015. The strategic partnership will help expand the footprint of MIS in the southeast, providing physicians in SC with the most up-to-date eye bank services and resources in the field today.
After a brief transition period, MIS will be the provider of eye-banking services for South Carolina.  LifePoint will continue to provide organ and tissue donor services to hospitals throughout SC.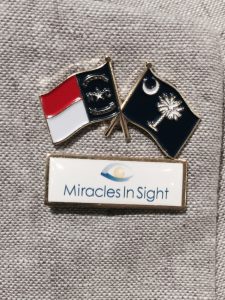 "The combination of LifePoint's eye banking services with ours is an excellent fit for both organizations," said Dean Vavra, president and CEO of MIS. "Our new physician partners in South Carolina will benefit from our state-of-the-art practices and streamlined business practices which in turn can contribute to reduced recovery times and better surgical outcomes for patients."
"In addition, we are excited that Brenda Horn, who served as vice president of LifePoint's Tissue Services for more than 12 years, has joined the MIS team as our director of Business Development and will work out of our Charleston, South Carolina office. We will benefit greatly from her vast experience in and passion for eye-banking."
"LifePoint's decision to collaborate with MIS was based in part on the realization that the services of both eye bank programs will only enhance the benefits our South Carolina physicians currently receive," said Horn. "I am looking forward to continuing in eye banking, especially with an organization as successful as MIS. I hope to help expand MIS' physician network in South Carolina by meeting the specialized needs of our ophthalmic surgeons to an even greater degree than before."
Currently, MIS provides corneas for more than 3,600 transplants each year. The partnership with LifePoint will help address the need for additional resources as the business continues to grow. MIS currently employs 72 people and expects to add additional staff in both NC and SC in the coming months.
MIS has been providing eye banking services since 1951. In its more than 60-year history, the organization has developed well-known processes that ensure quality corneal tissue is delivered in a timely way to surgeons.
As part of its mission, MIS provides extensive training and support opportunities for physicians and their staff, including scholarships for qualified surgeons to attend advanced industry training seminars, onsite training of physicians' office staff, and financial support for academic training at Duke and Wake Forest University hospitals in NC. MIS will be seeking opportunities to introduce similar training opportunities in SC residency programs.
About Miracles In Sight
Miracles In Sight /MIS (formerly The North Carolina Eye Bank), based in Winston-Salem, NC, is one of thelargest eye banks in the US. The mission of MIS is to recover, process and distribute ocular tissue for the restoration of sight through corneal transplantation and related medical therapy and research. A significant part of this mission is stewardship focused on training and educating the medical community and supporting partners and organizations around the world.