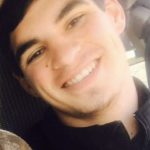 Saturday, May 7, marks exactly five years since a remarkable young man passed away. Russell Beasley battled a rare genetic illness until his death at just 20 years of age. However, his kindness, selflessness, and desire to help others continues to make an immeasurable difference in people's lives every day.
For those who knew him, the memories of an outgoing, good, generous and kind person are still very much alive. "He never met a stranger — even as a little boy," says his mother, Sherri Dalton. "He was funny and liked joking around. He was quick witted and even a little mischievous. But he cared about everyone."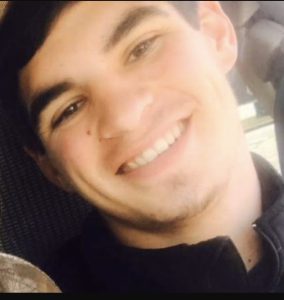 It was that desire to help others that led Russell and his family to decide to be an organ, tissue and eye donor, and pass along his gift of vision through Miracles In Sight.
Russell started showing symptoms at age 13 of May-Thurner Syndrome, a rare condition affecting the blood vessels in the legs that causes risk of blood clots, severe pain, swelling and other complications. As an active, outgoing and otherwise healthy boy who played sports year-round, his medical journey from that point was a long and trying one. Treatment took him to the Mayo Clinic to find doctors capable of the necessary surgical procedure that brought him two years of relief.
Unfortunately, his symptoms would eventually return and Russell would endure numerous surgeries and treatment. But he would still bounce back, with the love and support of his family and friends. In particular, the friendship, dedication and skill of Dr. Nitin Garg, his vascular surgeon at what is now Atrium Health Wake Forest Baptist, helped Russell through some of his toughest medical battles.
During that time, Russell managed to graduate from high school, enjoy playing sports, hunting and fishing, and work for an HVAC company.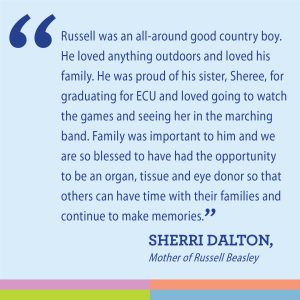 "He had his bad days, his down days," says Sherri. "But he knew we were all there for him."
As he got older, he always wanted to do more to help others. And through discussions with his mom going back to the day he got his first driver license, he made it clear that he wanted to be an organ, tissue and eye donor. When Russell passed away, she knew exactly what to do. "When it came time to decide (to donate), I didn't hesitate because I knew that was what he wanted," Sherri says. "That was Russell. He always wanted to help people.
"There are just no words to express how proud I am of him… and I know that day that Russell was proud, too," she adds. "To me Russell still lives even though he's not physically with me. He's still out there helping people in the world."
For Sherri, who works as a registered nurse, the people at Miracles In Sight also made a big difference. "Everyone was so compassionate and patient," she explains. "They were there for me then and even months later, communicating with me. It seemed like I would always get a note or card when I needed it most."
Regarding the decision to be an organ, tissue and eye donor, Sherri believes that having those conversations is extremely important. "It means so much," she adds. "Don't wait to talk about it. Have that informed discussion with your family and consider it. The experience changed my perception — that (donation) heart is stamped on my license now."