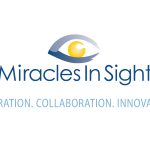 I'm sure a "thank you" card is not really sufficient to say how thankful I am for the very generous and thoughtful gift made to me through your beloved donor.
What a kind thing to do for a perfect stranger! My doctor says I should have better vision for the remainder of my life. This is important to me because I read almost every night of my life. I hope it helps also for you to know that I am also a donor and hope that I can improve someone's life after mine is over.
Thank you again! Our country and our world needs more good people like you!