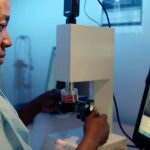 DMEK is quickly becoming THE standard in posterior corneal transplantation. DMEK results in better visual acuity than DSAEK, as well as a reduced risk of graft rejection. Whether you are just beginning your DMEK journey or have a great deal of experience, consider using Miracles In Sight's knowledgeable team for DMEK consultation and tissue preparation.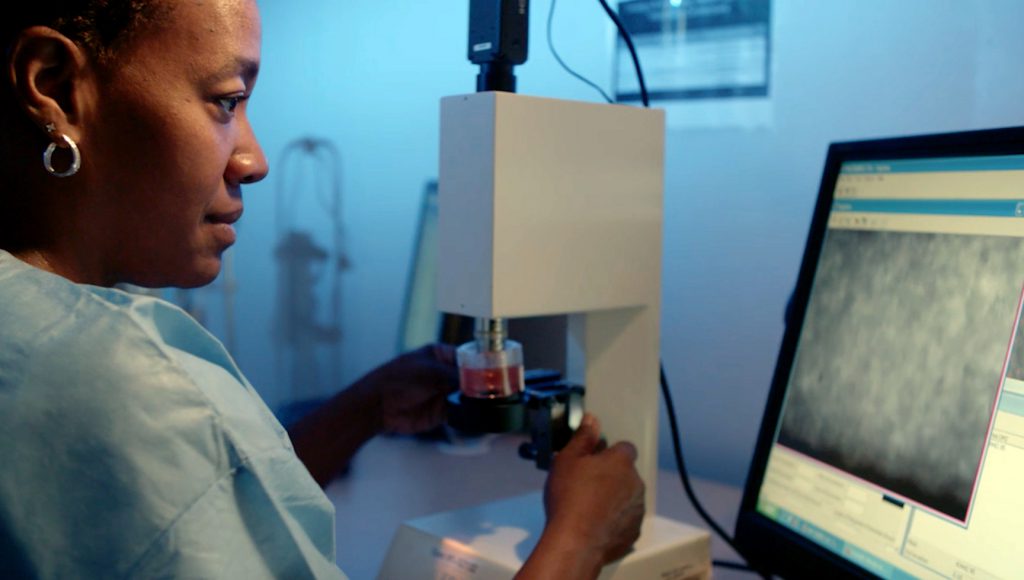 Using Miracles In Sight for your DMEK tissue preparation is an economical and quality-conscious choice. You will reduce your operating room time as well as risk with the delicate preparation procedure. You will receive an 80-90% pre-peeled graft with the hinge and membrane marked to your exact specification.  This service involves a post-procedure evaluation, including specular microscopy image and cell density calculation. This critical evaluation will insure your confidence in our technique and quality of tissue, so that upon its arrival, you can simply select your desired graft size, trephine, and remove your pre-peeled DMEK graft.
Why Miracles In Sight?
Convenience: Our tissue arrives to you on time and as described, reducing time needed to prepare tissue and the risk of a failed tissue preparation.
Customization: We can prepare grafts to your standards, including up to a 9.5mm graft, as well as your marking preference for hinge and Descemet's membrane orientation.
Quality: Miracles In Sight's knowledgeable technicians enjoy a long history in tissue processing and evaluation.  They will skillfully prepare your tissue and expertly evaluate the graft post-procedure. This key evaluation step is critical to your patient's safety.
Contact us today to ask questions, discuss your preferences, or schedule your next DMEK procedure! We look forward to serving your needs and answering any questions!
Email: clinicalservices@miraclesinsight.org or Phone: (800) 280-8702 for more information.