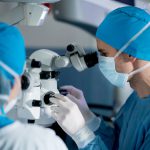 At Miracles In Sight, we collaborate closely with our surgeon partners to determine what we can do to help them better serve their patients, and then we focus on meeting those needs. To achieve that, we are constantly looking for new and innovative techniques that allow surgeons to achieve more positive outcomes. That's why we are adding both Pre-punched and Preloaded DMEK grafts to our tissue processing services.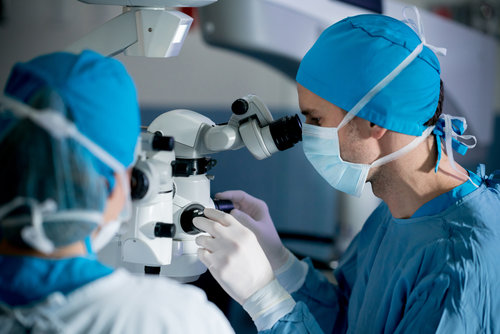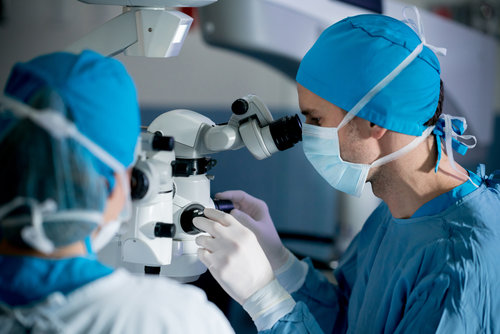 It's been shown that the advantages of DMEK are twofold: research suggests the rejection rate is lower and DMEK offers a speedier visual recovery with less post-operative refractive error. However, because the graft used for DMEK is thinner and more delicate, it is more difficult to handle.
Our goal, therefore, is to offer surgeons a way to perform the DMEK procedure in a form that avoids the difficulties that come with tissue preparation and handling of the tissue. Pre-punched and Preloaded DMEK grafts solve these challenges. The use of Preloaded DMEK grafts has been under review for a few years, and as the technique has evolved the results have been excellent. One study reported in The American Journal of Ophthalmology (June 2016), came to this conclusion: "Preloading DMEK grafts will simplify the surgery with reproducibility, reduced surgical time, and reduced tissue wastage, cost, and logistical requirements."
Given the success found with Preloaded DMEK grafts, we are now offering this option to our surgeon partners, along with free-floating, Pre-punched DMEK tissue. We strive to be at the forefront of ophthalmological care, and that means being able to offer innovations of this type as they are developed and perfected. These services are just one of many that we are exploring and, in some cases, developing to facilitate more and better ways to aid surgeons in restoring sight. In many instances, we collaborate directly with surgeons to test new techniques or products and establish new benchmarks of success. Dr. David Tremblay is one such surgeon, and he had this to say about using a Preloaded DMEK graft we prepared for him: "It went perfectly! Tissue looked perfect and unfolded easily." After assessing the patient for first day post-op, Dr. Tremblay reported that the "tissue attached perfectly centered and clear S stamp."
We also realize the importance of offering customizable solutions to our clients, so that we are able to meet their specific needs in providing optimal patient care. In the case of Preloaded DMEK grafts and free-floating, Pre-punched DMEK tissue, both options are completely customizable in terms of size and diameter of the graft, S-markings, and so on.
We believe that seeking out such innovations as Pre-punched and Preloaded DMEK grafts and collaborating with surgeons to expand their use will help us achieve our goal of being the best provider in the industry. To that end, we welcome your feedback and ideas. To offer input about what we do or ideas about how we can better meet your needs, or to learn more about our DMEK services, visit our preloaded DMEK page or contact Mike Tramber at 336-765-0932 x1307 or mtramber@miraclesinsight.org.