Corneal Transplant Information For Ophthalmologists
What sets us apart from other eye banks?
Miracles In Sight can provide tissue customized to your exact specifications.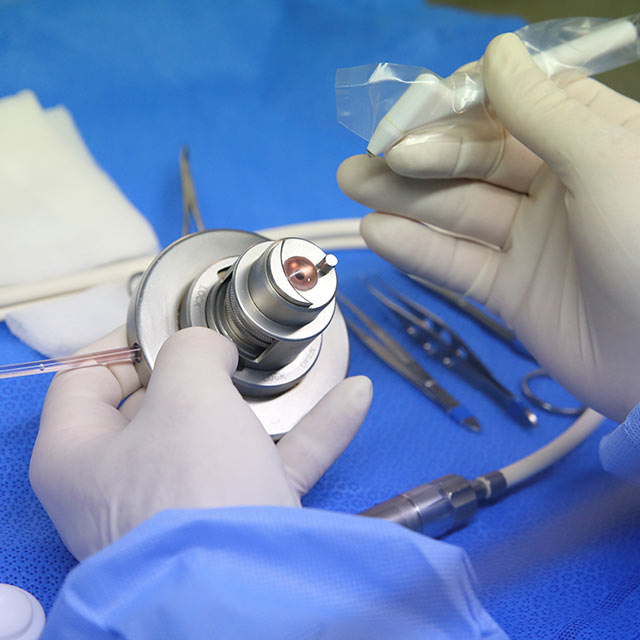 Tissue processing services provided by Miracles In Sight
Requesting Surgical Tissue
The simplest way to request tissue is through Eyeris®, our web-based tool that allows you, our physician partners, to request ocular tissue and track the status of your requests in real-time from your location.
Customized for Miracles In Sight, Eyeris® is designed to improve the communication process between our office and yours. Eyeris® costs nothing to use and allows you and your administrative staff to visualize and manage your patient lists, control surgery dates, and request tissue – all through a secure and encrypted online website. You can update, cancel, or reschedule your patients without the need for repetitive phone calls, knowing your information has been received. To maintain confidentiality, you only have the ability to access your own patient list in Eyeris®. Eyeris® effectively and efficiently helps you manage your time, resources, and needs while taking the guesswork out of the process.
Contact us to setup your Eyeris® Account   Log into Eyeris®
Requesting Research Tissue
If you are looking for research tissue, submit the form below and we will be in touch with you soon.
External Research Request Form
EYEPRO GPO MEMBERS
Questions? Please contact:
Mary Kinlaw
mkinlaw@miraclesinsight.org
843-544-5599
Business Development Staff