At Miracles In Sight, we always strive to put the latest proven tools and innovations to work for eye care professionals to help improve surgical processes and patient outcomes. Our latest partnership with Merakris Therapeutics allows us to now offer Opticyte® amniotic ophthalmic repair grafts to our surgical partners.
Opticyte® Amniotic Ocular Matrix provides a biological barrier to protect the surface of the eye during healing and help prevent scar tissue. The tissue has been gently processed without crosslinking reagents, and sterilized using a significantly lower dose of irradiation compared to other commercial grafts.
Processed without harsh chemical reagents that may cause irritation when placed in the corneal bed.
Provides an ophthalmic barrier to the corneal surface and supports cell attachment and ingrowth.
Minimal scarring observed during healing and re-epithelialization.
Learn more about Opticyte® Learn more about the Merakris Partnership with Miracles In Sight
Amniotic graft available in the following sizes: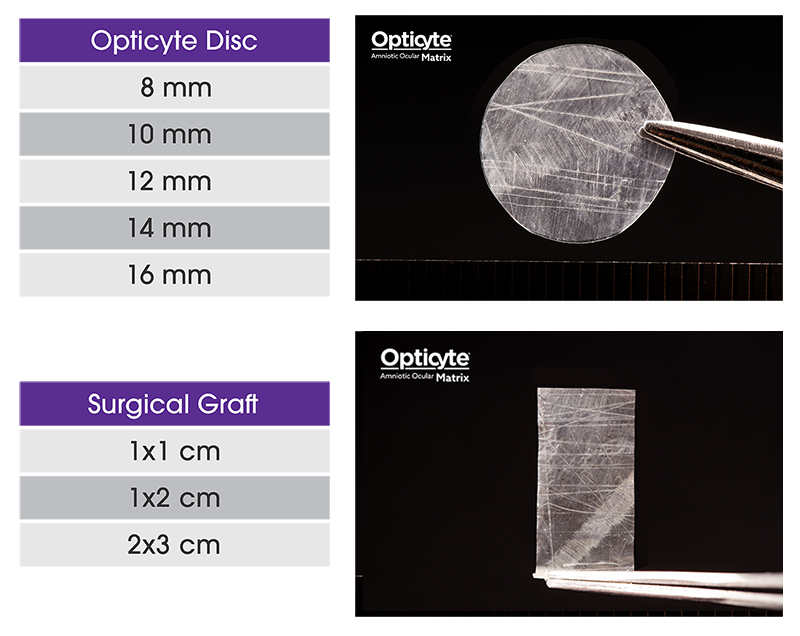 For more detailed information, please call 336-765-0932 ext. 1501 or fill out the form below.