Every day, we work diligently to secure the opportunity to improve a life through corneal donation…
All of the recipient success stories we share are exceptional. From time to time we find something that is extraordinary. Shu Wei is that extraordinary story…MIS shares in his journey from dark to light.
Shu Wei is an orphan, he is 7 years old and blind. Recently, he traveled from China to South Carolina to stay with a family that imagined a greater plan for who they describe as a wiggly, giggly little boy.
Shu had one opportunity left to see, and was believed to be a good candidate for a cornea transplant(s). Because of his age, time was critical, he was approaching the age that corneal transplantation would no longer be an option. Shu returned to China; back in the US, his host family in South Carolina started making plans…funds were raised, paperwork was signed, prayers were answered and doctors proclaimed there was a "good chance" a corneal transplant would be successful. Shu Wei, again, returned to the US.
Dates for the transplant were set, then moved, then set again. Finally, on May 24, 2016, corneal tissue was sent at no charge from Miracles In Sight to Dr. Karoline Rocha, Ophthalmologist, in Charleston, SC. The cornea arrived on May 25 th at the Medical University of South Carolina ready for transplant, ready to change a young boy's life through the Gift of Sight.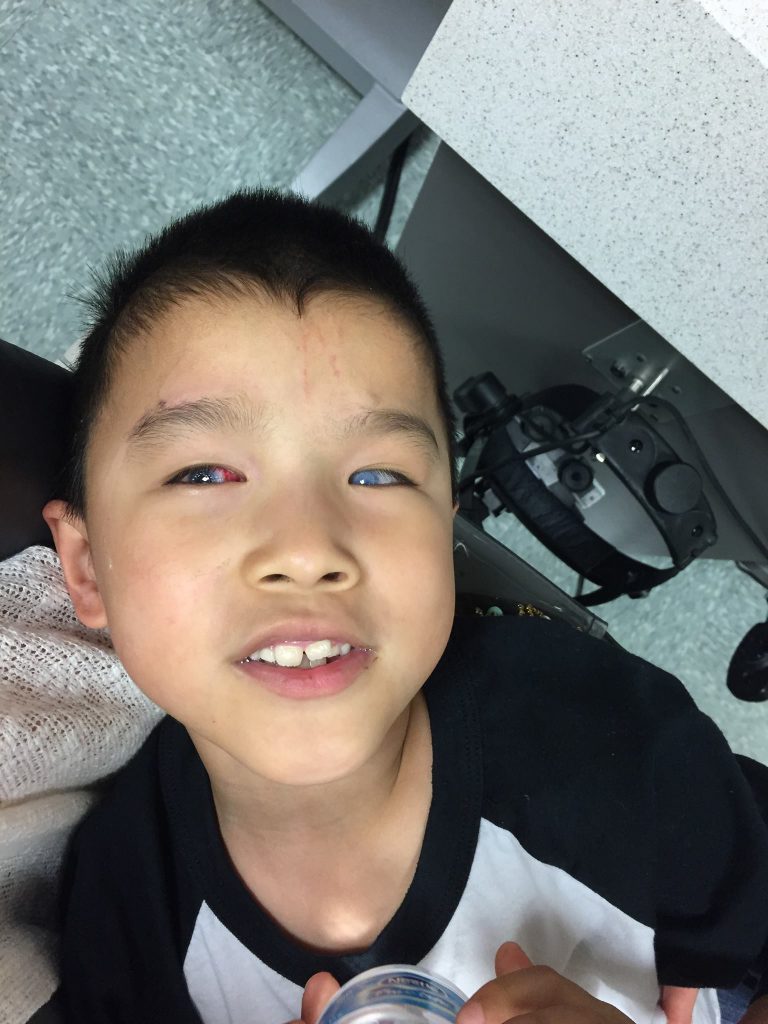 The surgery was a success. On May 26 th we received the news. Shu's host mom writes, "He has sight!!! He can definitely see!" Apparently, he was all smiles realizing he could see, but quite annoyed by the stitches. Recovery time will take patience, 10 eye drops a day, every day, for a full year, eye patches and protective glasses. We know that everything will go as planned and Shu will be up and running in no time.
Miracles In Sight is happy to provide the precious Gift of Sight to Shu Wei, and we all wish him a healthy, speedy recovery. Maybe, someday, he will come and visit the eye bank and tell us all about his new vision. Good Luck Shu Wei! Keep us updated…
A very special thank you to Holly Johnson and family for letting us share this great news with the world.