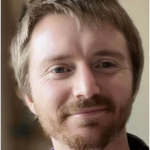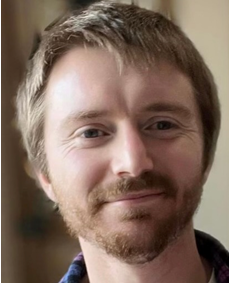 Dylan Charles Stone easily won the hearts of nearly everyone he met. He had a warm demeanor and a friendly vibe that made others happy to help him out anytime he asked. His family and his friends had his unwavering devotion. He was entertaining and funny and one of the most approachable people you could ever meet. He especially loved spending time with his loved ones. His quick wit, happy-go-lucky attitude, and infectious grin made everyone he connected with feel better and his family absolutely adored him for it.
He was a huge sports fan and a die-hard supporter of the Washington Capitals, and the Florida State Seminoles, and he never wavered in his allegiance to his hometown NFL team, the Washington whatever they're called these days. He developed a lifelong passion for and expertise in constructing and collecting intricate lego sets, especially anything Star Wars related. He was a creative chef who approached food with the same whimsey and fun as he did most things in life. He was a major movie buff who never missed the opportunity to catch the latest horror flick or hilarious comedy film and could often be heard laughing out loud to himself while binge-watching shows like Sponge Bob, The Family Guy, or Bob's Burgers on Comedy Central. One of his favorite past-times was listening to music. Dylan's interests ranged from Mac Miller to Chicago to Cage the Elephant and over time he developed an impressive knowledge base of songs and artists from almost every genre.
Born with a fighter's spirit and the soul of a champion, Dylan always found a way to make the most out of difficult situations. Despite all the health issues he faced throughout his precious 28 years, he always looked on the bright side of life and he never let go of his "get knocked down 7 times, get back up 8" mentality. This was most recently evident last month when he proudly celebrated over 500 days of sobriety. Dylan's most courageous and selfless gesture was his priceless gift of organ donation. He donated 6 of his major organs, saving the lives of 4 individuals that will have a long-lasting impact on those families for generations to come. He leaves behind a beautiful legacy.