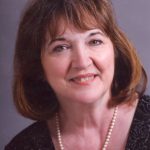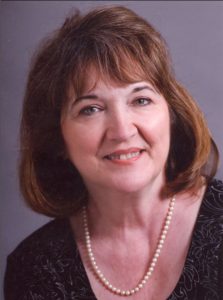 The family of donor Geraldine "Gerry" Madden provided the story of her amazing life.
"In talking about writing her obituary, our family found that there were clear main themes in my mother's life; her love for her family (extended, immediate, grandkids; everyone, she was the glue that held everyone together); her love of her friends; her fierce initiative and love of her career and getting things done; her strong faith; her life of service to others and compassion; and her creativity and love of creating things. That may sound like too much for one person to accomplish in their life but I assure you, we are not embellishing or exaggerating the full life she lived.  As the obituary says, Gerry Madden was a relentless force for love and light. All of us feel her loss deeply, and will forever.
"Gerry gave so much of herself when she was alive; she gave her time to others through her extensive volunteering, she donated and gifted to people in need, she gave her faith in her teaching CCD, and gave her love in the things she created.  We feel honored that she was able to give to others in her death, and know that is what she wanted."
– Emily Madden, daughter of donor Gerry Madden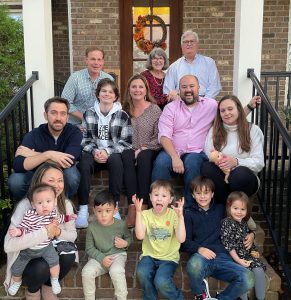 Obituary of Geraldine "Gerry" Madden
Gerry was born on January 12,1949 in Cleveland, Ohio to John and Emily Papson. She grew up in Cleveland and Parma Heights, Ohio, the baby of her family with her beloved older brother, John (Jack) and two cherished sisters, Bernadine (Bernie) and Rosemarie. After twelve years of education in Catholic schools, she graduated from Nazareth Academy in 1967. Her drive and eagerness to learn brought her to Dyke College (Chancellor University) whereupon she graduated in 1971 with a degree in Marketing and Advertising. Gerry was a tireless entrepreneur and worked as a Development Director for a national association. In 1990, she started in the sales division at the senior living department at the Holladay Corporation which led her to the position of Marketing Director for Senior Living. In 2005, after years of dedicated and impactful employment, Gerry decided to slow down, retire and see the world.
Undoubtedly, the greatest impact of Gerry's life was felt by those she loved, and those who loved her. She married the love of her life, Tom/Joe Madden, in 1972, and in 1974 moved to the Washington, D.C. area. Gerry was the proud mother of three children; Leslie, Emily, and Tommy. She treasured her family and was unapologetic in her love and support. Her kindness extended to those around her, regardless of relation. Her compassion, empathy and life of service are values ingrained into her children and family.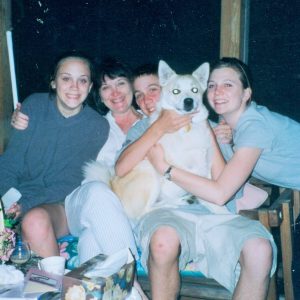 Gerry was also a woman of profound faith. She was passionately involved in the parishes at St. Ignatius of Loyola in Urbana, MD and St. Francis of Assisi Catholic Church in Derwood, MD. Among the many activities Gerry was involved in with the church; she was a member of the parish council, ran the St. Francis holiday craft bazaar for many years, was an 8th grade catechist and was on the welcoming committee for new parishioners. Gerry was on numerous committees at the Church, loved her service, and left each position better for it. Gerry also volunteered at many different nonprofits in the Washington, D.C. and Raleigh, NC area.
Gerry and Tom moved to Raleigh, NC in 2009 for the slower pace of life and to be closer to their daughter and grandchildren. She loved her nine grandchildren beyond all measure and enjoyed providing endless counsel and advice (solicited or otherwise). She loved to play, read books, and do crafts with them. Gerry always loved crafting, but in retirement, was able to spend her time scrapbooking, making homemade cards (perhaps you've received one, or twenty) and finding new treasures to replicate. Gerry's curiosity and lifelong love of history brought her and Tom to Ireland and later Eastern Europe, where she explored their family roots.
Gerry was a woman who made you feel comfortable the minute she met you, always willing to open her door to friends, family, anyone. She loved beach trips with her family. She loved all of her extended family and was the glue that held us together. Gerry loved and adored her many groups of loyal friends, all who represented different stops in her journey through life.
Gerry is survived by her loving husband of almost 50 years, Tom/Joe Madden, her three children, Leslie (Rob) Brockman, Emily (Jon) Madden Fry and Tom (Rachael) Madden, as well as her nine grandchildren; Victoria, Robert, Katherine and Benjamin Brockman; James, Connor and Anna Fry; Jesse and Trey Madden. She is also survived by her sister, Bernie (Fred) Infield, numerous cousins, nieces and nephews and countless friends. She was preceded in death by her parents, Emily and John Papson, her sister, Rosemarie Onda, and her brother, Jack Papson.
Gerry Madden was a relentless force of love; a daughter, a sister, a wife, a mother, a grandmother, a friend, a light. Those who knew her are devastated by her loss and will miss her forever.