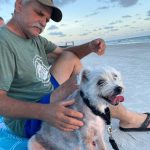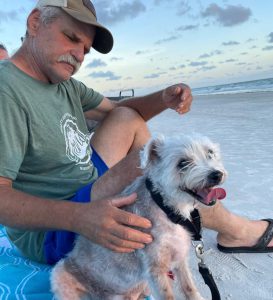 My father, Russell, was a hard working man who loves his family and made them his priority. I am the eldest of his three children and his only daughter. He and my mother were together for 40 years and married for 38 years. He loved gardening, carpentry, mechanics, cooking, fishing, and also enjoyed old shows like Gunsmoke and Andy Griffith.
He worked for the city of Winston Salem, and was in a workplace accident last August (2022), in which the truck malfunctioned. He was thrown from the truck and had blunt force trauma to his head. He didn't survive this tragic and devastating accident and the world lost a beautiful soul, an amazing father, a loyal husband, and a relentless worker.
My father was a tier 4 cancer survivor. He battled type 1 diabetes for most of his life, as well as Addison's disease. He never let any of that hold him back from working hard and providing for his family. He was a man of great strength, courage and tenacity. Our entire family is still adjusting to life without him in it. It has been the hardest struggle that we have all faced.
When I look back on my dad's life, all I remember is the strength he had. He was my hero. I watched him battle stomach cancer, suffer through type 1 diabetes and multiple insulin shots daily, but that never held him back. Those issues were merely small bumps in the road for him. We truly lost an amazing man the day of his accident. The world lost a precious soul. We continue to mourn him each minute of each day.