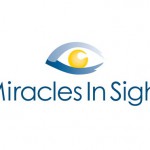 EK Evolves: Are PDEK and Hybrid DMEK on the Horizon? 
Advances in endothelial keratoplasty are giving patients with corneal endothelial dysfunction ever-more novel treatment options even though Descemet stripping automated endothelial keratoplasty (DSAEK) and Descemet membrane endothelial keratoplasty (DMEK) are the mainstays. "The field of endothelial keratoplasty is a dynamic one; it has been revolutionized in the last 20 years, and we are continuing to refine our surgical approaches," said Kathryn A. Colby, MD, PhD, at the University of Chicago.
Eye Banks' Key Role
Dr. Carlson, however, has worked out a solution to the eye bank issue. In North Carolina. About 3 years ago, Ashiyana Nariani, MD, MPH, Dr. Carlson's fellow, introduced him to PDEK, which she had learned from Dr. Agarwal. Drs. Carlson and Nariani worked closely with Miracles in Sight Eye Bank in Winston-Salem, North Carolina, to determine how the eye bank could prepare PDEK grafts effectively and predictably in order to minimize waste of corneal donor tissue and endothelial cell loss. The result, said Dr. Carlson, is that "Miracles in Sight Eye Bank has done a tremendous job preparing tissue that is preloaded and prestamped."
Read the entire article from the August 2018 publication of EyeNet.